We all love to give and receive pop culture and kitschy toys - and just in time for the holidays we are bringing in a load of toys that would overfill Santa's bag!!
Just acquired from pop culture & toy collectors in the Wash DC area, here's just a sampling of what we're bringing in today!!! No need to wait till Friday for new items - it's Christmas!!
Vintage Games and Colorforms (including a Beverly Hillbillies Colorforms signed by Buddy Ebsen), LOTS of Action Figures and Monster Toys!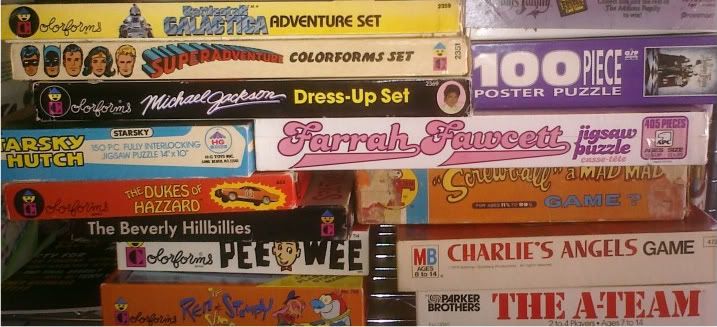 Just for laughs - here is the 1973 commercial for Big Jim's Camper - and yes, we got that one too, only at
Kitsch-y-Cool Vintage in Charlotte
!!
Remember we are located inside Sleepy Poet Antique Mall - 4450 South Blvd, CLT, NC
Open everyday and till 8pm Fridays and Saturdays!!